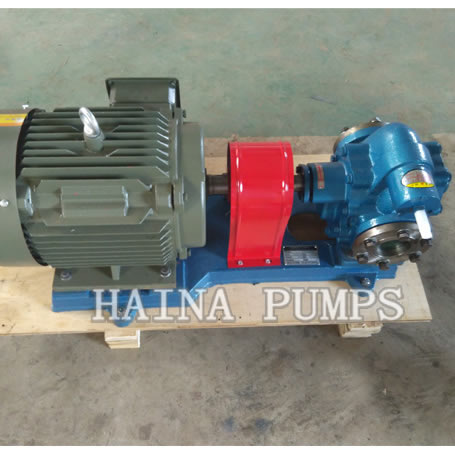 KCB-300 is 300l/min, 18 cubic meters/hour, discharge pressure is 0.36 MPA, KCB – 300 gear pump has another model: 2cy18/0.36 gear pump
Motor equipped with a 5.5 KW-6,7.5-4KW etc.
Import and export of pump: 70mm flange connection
Material: cast iron gear pump, copper gear pump, stainless steel gear pump, alloy steel
Seal packing seal and mechanical seal in two ways.
KCB300 gear pump can transport a lubricity and viscosity is lower than 1500 CST medium, if corrosive please choose stainless steel (304, 316, 316L), such as inflammable and explosive please select main copper gear, viscosity reducer.
I plant production KCB gear pump series products for many years, has a wealth of experience, advanced processing equipment, precision processing, the material guarantee to improve the service life of the gear pump.Welcome general customers consultation and order KCB 300 gear pump.