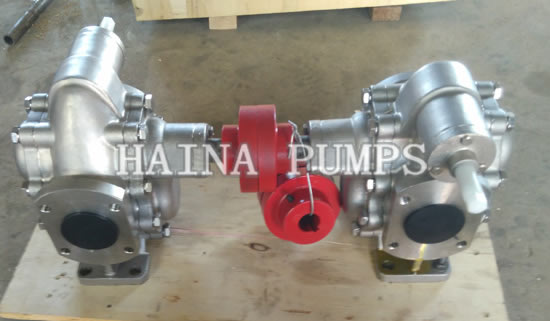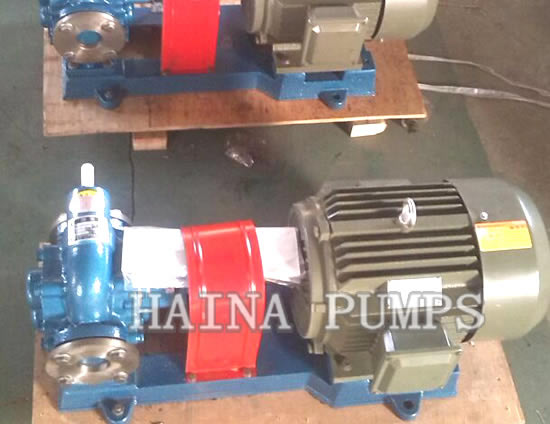 KCB 200 gear pump alias: 2cy12/0.33 KCB-200 mean flow 200 litres per minute, 12 cubic per hour;Discharge pressure is 0.33 MPA, is a general model.The pump import and export of 2 inches of flange connection, the motor power: 4 KW – 4 p or 2.2 KW – 6 p.
According to different transmission flow of liquid or choosing the right motor is very important.
Motor: 380 v / 50 hz (or other)
KCB 200 Gear pump Material: cast iron, copper, stainless steel, alloy steel
Our factory can provide KCB200 gear pump pump head, plate, coupling, motor and other supporting facilities.The alloy steel material is very popular with users, its biggest characteristic is wear-resisting, long service life.
Inevitably some impurities in the conveying liquid pump, ordinary cast iron KCB gear pump is wear-resisting performance is poorer, if made of alloy steel materials will greatly improve its service life.If your product is good, please choose cast iron material.
Motor can provide commercial and explosion-proof motor, high efficiency and energy saving motor.Explosion-proof motor have explosion-proof certification, please feel free to use.