Multistage centrifugal pump structure
The basic structure of the multi-stage pump is composed of the water inlet section, the outlet section, the middle section, the rear cover, the impeller, the pump body, the pump shaft, the bearing, the sealing ring, the stuffing box, etc.
1, the impeller is the core of the multistage pump, its speed is high, the impeller blade and play a major role, the impeller need through the static equilibrium experiment.Requirements on the impeller surface smooth, to reduce the friction loss of water flow.
2 is a multi-stage pump, pump shell body.Support and fixation effect, and connected to the installation of bearing bracket.
3, the role of pump shaft is connected by coupling and motor, the torque of the motor to the impeller, so it is a major part of the transmission torque.
Horizontal multistage centrifugal pump: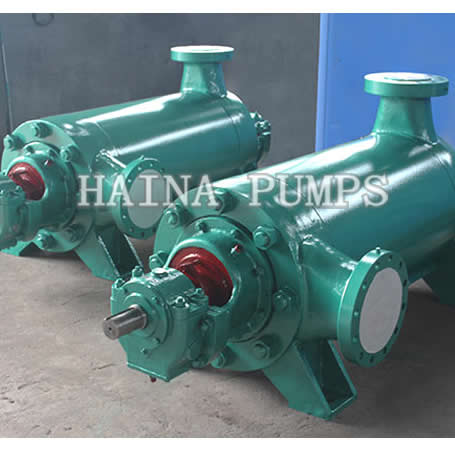 D DF DY DG Series pumps are in multistage single casing sectional horizontal construction designed in accordance with API610, for high-head pumping various kinds of liquids without solids, applicable to a wide range of tough and heavy circumstances.
Model D: ideal for low & medium pressure applications of clean water or similar liquids in mining and municipal water supply and drainage. Liquid Temperature up to 80℃.
Model DG:Suitable for conveying purified water, or similar purified water liquid, applicable temperature is 20 ℃ ~ 150 ℃, – pump suction and discharge nozzles are up.
Model DF: designed for pumping corrosive liquids with suction pressure up to 0.6 MPa and temperature up to 1O5℃. Materials of construction, type of seals and the internal construction may vary according to specific liquid to be pumped.
Model DY: Ideal for oils and petrochemical products with temperature up to l50℃ and viscosity up to 120cst.
Vertical multistage centrifugal pump: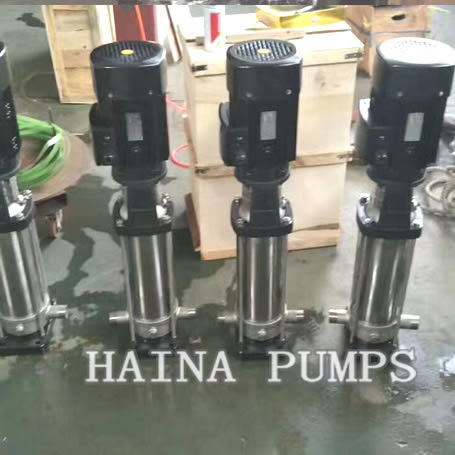 Model:GDL/DL/CDLF/CDL/GDL
Vertical multistage centrifugal pump compact structure, small volume, light weight, low noise, energy-saving effect is remarkable, maintenance is convenient.With a standard vertical machine and fast loading type mechanical seal, change is very convenient.Pump part (SS304 \ SS316).
use:
Water supply:water filtering and conveying water, water partition, head of pressurization, high-rise buildings and pressurization.
Industrial pressure: process water system, cleaning system, high-pressure washing system, fire control system.
Industrial liquid transportation: cooling and air conditioning systems, boiler feed water and condensate system, machine tool kit, acid and alkali medium.
Water treatment: ultrafiltration, reverse osmosis systems, distillation system, separator and swimming pool water treatment system.
Irrigation: irrigation, sprinkler irrigation and drip irrigation.